Testimonials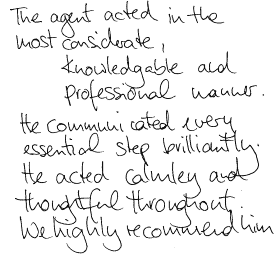 "The agent acted in the most considerate, knowledegable and professional manner. He communicated every essential step brilliantly. He acted calmly and thoughtful throughout. We highly recommend him."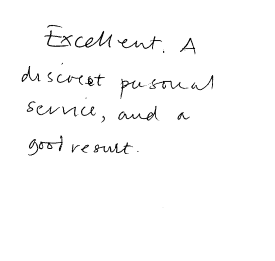 "Excellent. A descrete personal service and a good result."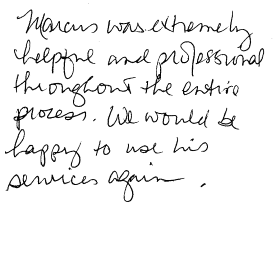 "Marcus was extremely helpful and professional throughout the entire process. We would be happy to use his services again."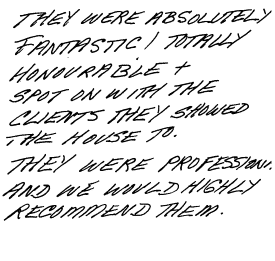 "They were absoloutely fanstastic! Totally honourable and spot on with the clients they showed the house to, they were professional and we would highly recommend them."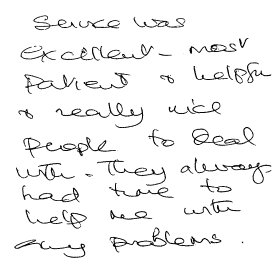 "Service was excellent - most patient and helpful and really nice people to deal with. They always had time to help me with any problems."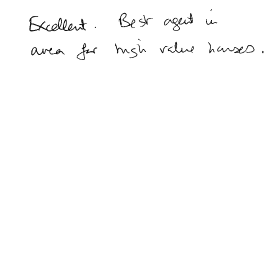 "Excellent. Best agent in [the] area for high value houses."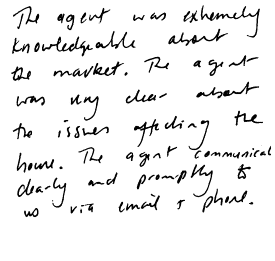 "The agent was extermely knowledegable about the market. The agent was very clear about the issues affecting the house. The agent communicated clearly and promptly to us via email and phone."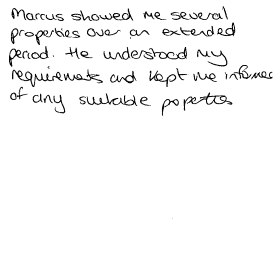 "Marcus showed me several properties over an extended period. He understood my requirements and kept me informed of any suitable properties."